PRAYER REQUESTS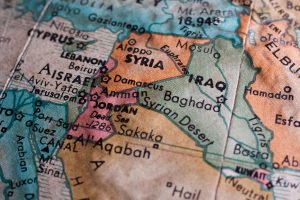 With fervent prayer being our focus this month, please pray with us for the following:
With tribulation and testing times, focused on survival, people coming to know the Lord are often left vulnerable and hungry for the Truth and the word of God.  Pray and trust with us that:
Each believer will have access to a Bible and that they will hunger and thirst after the Word of God.
         Matthew 5:6 'Blessed are those who hunger and thirst for righteousness, for they shall be satisfied'.
New believers will get to know what it means to have a personal and intimate relationship with the Lord Jesus Christ.
         1 John 3:1 'See what kind of love the Father has given to us, that we should be called children of God, and so we are'.
A sound doctrine will be preached and that any false teaching or ideology that enters and contradicts the pure foundation of the Bible will be exposed.
         Galatians 1:9 'But even if we or an angel from heaven should preach to you a gospel contrary to the one you received,             let him be accursed'.
Any schemes or attacks from the enemy will be exposed and stopped.
         Isaiah 54:17 'No weapon formed against you shall prosper, and every tongue which rises against you in judgment, I                   shall  condemn. This is the heritage of the servants of the Lord, and their righteousness is from Me'.
God will open their Spiritual eyes to see above and beyond the circumstances and situations they are faced with daily. That it will be like with Elisha's servant in 2 Kings 6:
          'When the servant of the man of God rose early in the morning and went out, behold, an army with horses and chariots               was all around the city. And the servant said, "Alas, my master! What shall we do?" 16 He said, "Do not be afraid, for                 those who are with us are more than those who are with them." 17 Then Elisha prayed and said, O, Lord open his eyes            so that he might see. So the Lord opened the eyes of the young man, and he saw, and behold, the mountain was                      full of horses and chariots of fire all around Elisha'.
The character of our Lord Jesus Christ will become evident in all believers and that they will stand as a beacon to those without hope.
         Colossians 1:27 "To them God has chosen to make known among the Gentiles the glorious riches of this mystery, which            is Christ in you, the hope of glory".
The church in the community to expand the Kingdom of God.
         Matthew 28:19 "Go therefore and make disciples of all nations, baptizing them in the name of the Father and of the Son            and of the Holy Spirit".
Bloodshed to stop and for protection over the church and believers
          Psalm 91: 4-10 "He will cover you with his pinions, and under his wings you will find refuge; His faithfulness is a shield              and buckler.  You will not fear the terror of the night, nor the arrow that flies by day, nor the pestilence that stalks in                    darkness, nor the destruction that wastes at noonday.  A thousand may fall at your side, ten thousand at your right                    hand,  but it will not come near you.  You will only look with your eyes and see the recompense of the wicked. Because              you have made the Lord your dwelling place— the Most High, who is my refuge— no evil shall be allowed to befall you,            no plague come near your tent".
Thank you that we can pray all of this in Jesus' Mighty Name, Amen.