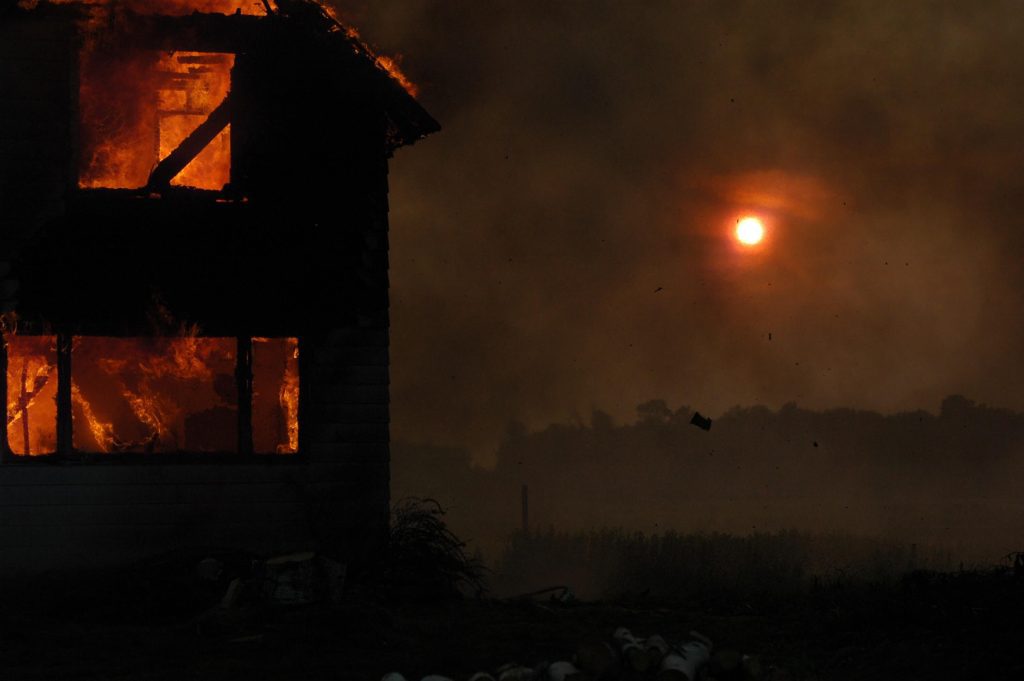 Throughout her life, Nina enjoyed a comfortable life in a beautiful home. But recently, her circumstances drastically changed.
One night, when she and her family returned to her beloved home, they found it had been utterly destroyed—burnt to the ground. Without shelter, and on a very cold night two days before Christmas, Nina and her family looked for something to make them warm but could find no fuel for a fire. After some time, they were able to find some wood to burn, and out of desperation, even threw a pair of tennis shoes they had found into their small fire to keep it burning. That night, anything they found routinely went into the fire to keep it burning.
But within a few minutes of putting the tennis shoes in the fire, they heard an explosion. It was so strong that it blew the metal door off their fireplace. Thankfully, they were sitting on the other side of the fireplace and were unscathed. Nina immediately responded by repeating over and over: "Thank you, Jesus…Thank God," without quite realizing what she was saying.
Once they came to understand exactly what had happened–the tennis shoes had contained a bomb that had blown up with extreme force after it had been placed in the fire—Nina and her family knew that Jesus had clearly protected them; they felt He had carried them. As a result of this circumstance, they came to believe in Christ and put their trust completely in Him.
Since then, Nina and her family have been renting shelter from a landowner. He has recently told them he wants back the home they are staying in. If Nina and her family lose this shelter, they don't have anywhere to go. Despite this, Nina remains steadfast in her faith, trusting Jesus and knowing that God will continue to care for them.
While relaying this story of her and her family coming to faith, Nina stops often to praise Jesus and clarify that it was He alone who saved them from this catastrophe–the depth of her faith and her gratitude toward her Savior are genuine and palpable.
"…you, O Lord my God, snatched me from the jaws of death!
As my life was slipping away, I remembered the Lord,
And my earnest prayer went out to you in your holy Temple…
I will offer sacrifices to you with songs of praise…
For my salvation comes from the Lord alone"
– Jonah 2:6-9