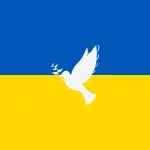 Since February, over 4.2 million Ukrainian refugees have fled their war-torn country. Mostly vulnerable women and children were forced to leave behind their beloved homes and family in pursuit of safety. Neighboring European countries have graciously opened their homes and hearts to these refugees but, without our help, the increased burden on their societies is not sustainable. 
Ananias House is coordinating with pastors in Polish churches to help provide for the spiritual and physical needs of the refugees. Housing, child care, translating biblical materials, language learning, and engaging the children and youth are the areas of focus in the near term. The ministry is also hiring a local Ukrainian to oversee the church initiatives and follow-up for reporting.
Pray for daily strength for those seeking refuge and striving to establish a different way of life, wisdom for the countries' leaders as they deal with the insurmountable challenges they are facing as hosts and that the Lord would use this injustice to create an opportunity for the refugees to hear the Gospel message and receive hope and healing amidst the crisis.
The impact of your gift will offer comfort and give hope to displaced Ukrainians. Thank you for making a difference !