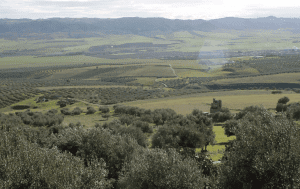 SEPTEMBER 2017 PRAYER REQUESTS
Prayer Requests for Leadership Trainings going on in 5 countries:
Leadership Trainees: Continues growth. At one point in their study the teacher asked, "Would you like to view some more Scripture on this topic?" One young man eagerly responded, "Yes! We want to dig deep!" Pray that every one of these young leaders and potential leaders will continue digging deep into the Word as they have returned home with notes and assignments to help them expand their Bible knowledge. Pray for wisdom for their pastors back home who will continue to mentor them.
Boldness and humility. Pray that each of these fervent students will persevere through the persecution and adverse circumstances they face. Ask God to continue to give them a desire to be servants of their churches, leading from humility and a place of brokenness before the Lord.
Powerful witnesses. Pray that each student will be used to spread the gospel to their family, friends, and others who desperately need Christ. Pray that people will see how much their lives have changed as a result of the power of Jesus and the work of the Holy Spirit in their lives.
Prayer Requests for students in Syria:
Provision. Students in Syria of all ages suffer the ability to have solid and Christian education. Praise God for the Christian schools in Syria and the Godly atmosphere they provide for these kids. Pray for the Lord's favor over them and the support to keep them running. Pray for the Lord to provide dedicated staff that will love these kids with the truth of Jesus regardless of the influx these kids receive from false teachings.
Curriculum. Syria was one of the few countries that offered secular and non-religious curriculum. Now the new curriculum is full of extreme Islamic ideology that all students have to submit to learning. Please pray that the Lord will fix this curriculum and that the Christian schools will be able to bring truth into the kids minds and hearts.
Safety. As a new school year begins this month, pray that God will keep the children safe as they travel to/from school and also while they are there. A bomb dropped on the school yard but praise God, it did not detonate! Because the school is known to be Christian, it is a target for those who want to exterminate Christian witness, so ask God to continue to protect this facility.
Prayer Requests for 3 trips happening this fall:
One leadership training trip to an MBB group: Please pray for those attending and for the team traveling as well. Pray for preparation as there is a study program for the leadership as a whole, as well as trainings for men and women. Pray for receiving hearts and the leadership of the Holy Spirit in the hearts of those attending.
One two-part leadership and refugee ministry trip: Please pray for the two teams going. Pray for direction, preparation and godly appointments with refugee families and workers on the ground. Pray for the traveling leadership team that has to cross the border to get trained. Pray that the Lord will use the training to equip and prepare them to fully minister in their country.
One trauma counseling trip for new believers in refugee camps in Europe: Please pray for the counseling team as they prepare for the Lord to bring insight and direction on how to counsel. Please pray for those sweet refugees, for their mind, heart and spirit to be healed from the past and to be empowered for what the Lord has authored for their life and destiny. Pray for the logistics and the coordinators on the ground.