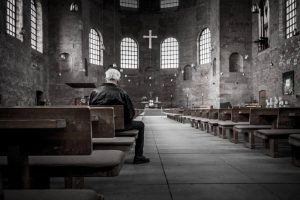 This Easter weekend, may we remember the persecuted church, as we celebrate the death and resurrection of our Lord & Savior Jesus Christ.
Please join us in praying for:
Certain countries who have no access to natural resources or are short of supplies. In Syria they are currently facing to live with no gas.  This affects all the factories as there are no natural resources available for heating, energy or food.  Please pray with us that God would supernaturally supply for His children and that this situation will come to an end.
We also stand in the gap over the Easter weekend as we pray for protection and safety, as people in the MENA region, worship & celebrate the resurrection of Christ. We pray that they would be protected and that they would be able to rejoice at this special time without fear of persecution or violence.
Continue to pray for the spreading of the gospel message in the MENA region. Please pray with us that those who accept Christ as their Savior would continue to grow in their knowledge.  Also pray that they would have an intimate and deep relationship with Jesus Christ.  Pray that they would grow in the Lord and surrender and thrive in their walk with Him.
In this special time we especially lift two elderly, Godly men, who have served as Pastors, before the Lord. These men are admired by locals, and are fervent leaders in their communities.  They are under pressure and are experiencing hardship.  We pray that the Lord will bring more pure leaders like that to the front – leaders who will invest in other leaders.  We pray for Godly men who will journey with God for their nations.  Men that will not only be leading a church –  but will be leading a nation.  Pray for God to raise up leaders with a heart after God's own heart.