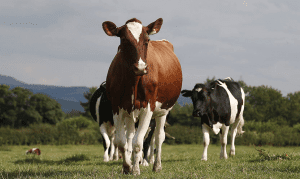 Nelson said, "You give a poor man a fish and you feed him for a day. You teach him to fish and you give him an occupation that will feed him for a lifetime." (Chinese proverb.)
How long will feeding the Syrian refugees and displaced last? Can the local churches in the Middle East survive if we don't keep giving them a "fish"?
Development work is essential for the survival of the church. Join Ananias House in supporting the building of a Dairy Factory for the local church.
Life during the war gets destroyed, not only the loss of human beings, but the loss of human dignity. The church sees this, and it steps up to build the life of people through the salvation of Jesus Christ. The Bible teaches, "and one of you says to them, "Go in peace, be warmed and filled," without giving them the things needed for the body, what good is that?" James 2:16. Thus the Syrian church has taken its responsibility of obedience by serving the people in every way possible and not to stop there, but to give beyond its ability. Now, the church leaders and pastors express that they cannot continue to give survival items, they need to build their community and work towards independently producing income for the church to help others.
One church is working on establishing a dairy factory. The pastor shared that this will strengthen his church in a great way so they can continue focusing on the message of Christ and continue to feel adequate in helping the people without having to beg for help. The pastor said, "We are so grateful for those who have stood with us at the time of need, but until when will we ask for help? Help us in a way that will give us tools to help ourselves in the long run. Now is the test of survival for us."
Partner in:
Praying: for this ministry project to be a blessing of overflowing provision of God for His people and those who come seeking to meet Jesus.

Pray for the purchase of the location to go through and for the purchase of the equipment to be orchestrated by God. Pray for His favor over the church and all its dealings.
Pray for funds to come through and come through quick.
Funding: Help fund this project by donating to it: add in the memo: AnaniasHouse002-Dairy Factory and Click here to donate